Why I Walk for Autism Speaks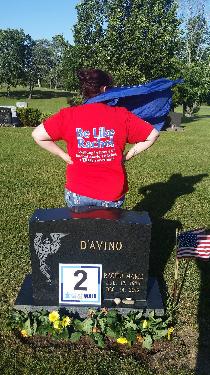 I'm walking to raise funds for the mission of Autism Speaks – to fuel innovative research and make connections to critical lifelong supports and services for the autism community.
I walk in honor of my sister that was killed at the Sandy hook elementary school massacre. She was working with a young girl on the spectrum at the time of her death. Every year after her death we have walked to #BelikeRachel.
We walk for Sandy Hook. We walk for Rachel. We walk for all the children that will never have her as an amazing ally.
View More
Download Offline Donation Form
Achievements

$1,000 Grand Club Member
Raised the amount of money defined for this milestone

Personal Donation
Personal Donation
My Achievements
I earned my Walk Tee Shirt!

Striving to become Grand Club member

I raised $1,000 and became a Grand Club Member!
Share Your Encouragement
date
Location
schedule
contact
05/06/2017
Library Park ~267 Grand Street ~Waterbury, CT
9:00 Registration~10:00 Stage Program~10:15 Walk begins

Holly Kalinowski

617-726-1515

Holly.Kalinowski@autismspeaks.org
If you think this page contains objectionable content, please inform the system administrator.