Autism Matters. Autism Speaks. We are Autism Strong.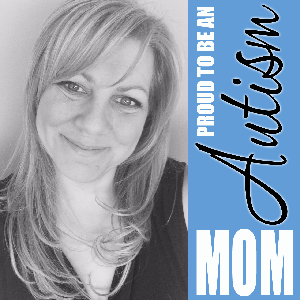 I am an Autism Mom and am helping to raise funds for the mission of Autism Speaks: Enhancing lives today and accelerating a spectrum of solutions for tomorrow!
Please support me in increasing Autism Awareness by sharing my link, sharing Luke's story or your own. xoxoxxoxo
I have also have setup a Faceook Page in honor of Luke,The ABCs of Autism: https://www.facebook.com/ABCsOfAutism/. Luke loves letters and I thought it would be a fantastic way to help explain his world with something he loves.


~~~ My little love LUKE PORTO ~~~

I'm so very proud of Luke and all he has accomplished. He amazes me EVERY DAY with something he may say or do for the first time, with what he's learned - today telling me about Van Gogh or what a proper noun is! One day while waiting for the bus, I saw his hand moving up and down and I thought he was stimming, but when listening to what he was actually saying and watching more closely...he was signing the entire alphabet while phonetically sounding out each letter by name. It was just one of those magical moments I get to experience often.

Luke is amazing! His smile is beautiful. His laugh, contagious. His touch, gentle. His heart, golden. My son can melt you within seconds with just a look, a laugh, a hug or the softness of his voice. He is affectionate and polite. And that's not even mentioning how brilliant he is!! Academically he rocks!!! We are working hard on his socialization.
From the beginning...Luke had a 50-50 chance after birth....his digestive system was severely malformed (the large intestine a round mass instead of tube-like and was not connected to the small intestine) and the small intestines were twisted. He's resilient and brave. From the start he showed the world just how strong he is!
He couldn't speak, but that didn't mean he couldn't hear. He was always listening! Going into Keller School at 3 years old, he was non-verbal, couldn't write, had very poor trunk and overall strength, and had severe motor planning issues. Today, at 7, Luke now reads aloud, sings, runs, dances, and plays on the playground. He is determined and knows what he wants. He CAN do it!

Autism is a developmental disorder. People with Autism learn differently using various teaching styles and methods. Luke excelled with ABA therapy. I thank God every day for all the teachers and therapists in Luke's life and who have stood by him every step of the way. I will always remember you.... Talia, Lori, Chrissy, Beth, Elizabth, Katie, Jessica, and the many aides, the physical, OT and speech therapists. It is your love, patience, kindness, determination that helps Autism (and special needs) families like ours. Thank you :D

And thank all of you for taking a moment to learn about my little love Luke, and for all your support.
~~~ Autism Matters. Autism Speaks. We are Autism Strong. ~~~

Sincerely,
Heather Wright-Porto

View More
Fundraising Honor Roll
Heather Wright-Porto
$100
From Kim Wright in support of Luke Porto!
$100
From Gavin Rink in support of Luke Porto
$100
From Tracy in support of Luke Porto
$50
From Kathy Marcheso in support of Luke Porto
$25