Zeno Hromin Personal Page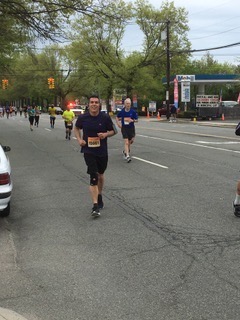 Dear Friends & Family
This November, I will be competing in the NYC Marathon as part of Autism Speaks Team, a nonprofit that funds research, provides treatment, and raises awareness for the condition and those living with it. As a member of the team, I am hoping to raise $3500 for the Autism Speaks organization. I would be deeply grateful for your support.
My wife has been working with special needs children in the Jericho and East Meadow Schools Districts for many years now. The difference she and her fellow special education teachers make in their students lives is incredible. Many of these kids need special attention and tailored teaching programs in order to help them excel in and outside of school. I am incredibly proud of my wife and her devotion to her students. I are honored to take part in raising awareness about Autism. Please help me reach this fundraising goal and help this worthy cause.
Donations are tax deductible to the fullest extent allowed by law.
Thank you for making a difference in the lives of the more than 1 million Americans living with autism today, and even more around the world.
Zeno Hromin
View More
Achievements

Personal Gift
Has made a donation to this event
Fundraising Honor Roll
Facebook Fundraiser
$2,630
Ross Squire & Family
$250
Leonard and Joyce Ferro
$50