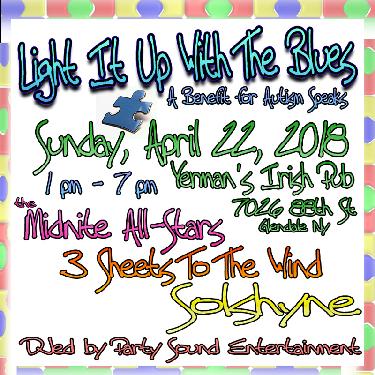 The James Gang
2018 and the James Gang is back!!!!!
Our yearly Light It Up With The Blues is scheduled for Sunday Aprill 22nd back at Yer Man's Irish Pub in Glendale.
Three amazing bands have donated their time to come down and rock your Sunday away! Party Sound Entertainment will be on hand to keep the groove going all day long!!
Come down and join us to raise much needed funds for Autism Speaks and partcipate in our amazing raffles and 50/50!!
View More
Share Your Encouragement
date
Location
schedule
contact
9/16/2018
South Street Seaport, Pier 17
9:00 am: Registration/Check-In Opens~10:30 am: Walk Opening Ceremonies and Stage Program~10:45 am: Walk Begins (1.5 mile loop, begins and ends @ Pier 17)

Nicole Thornton

646-385-8523

NYCWalk@autismspeaks.org
View More

Ivy Farrell
$1,000

Jenn & Rhiannon McGowan
$1,000

Andrew Pilco
$1,000

James Walter
$1,129

John Walter
$1,000

Achievements
No Badges Have Been Earned
Team Honor Roll
Maspeth Contracting Corp
$200
Coldwell Banker Kueber Realty
$150
Kiwanis Club of Glendale NY Inc
$150
Mrs. Margaret (Peg) Walter
$25
Top Donors
Fund Raiser
Moser Group Inc
Maspeth Contracting Corp
George Chaprastian
Coldwell Banker Kueber Realty