Walk News and Updates
Updated September 16
In-Person or Virtual. Your Choice.
As of now, we're moving forward in hosting a Walk in-person and virtual. It's your choice.
The in-person Walk will take place at the BB&T Center on Sunday, September 26, 2021, with registration opening at 7:00 a.m. 2020 taught us that — near or far — our community is best when we can rally together. Whether you choose in-person or virtual, it's going to be a great day!
We're monitoring the positivity rate of COVID-19 (daily and weekly averages) in Broward County and following the Florida Health COVID-19 guidelines. The safety of our volunteers and participants is very important. We'll update this page and send notifications should it become necessary to make changes to the event.
In addition to fundraising to support the autism community by furthering the mission of Autism Speaks, you can share your story, connect with others, and earn great prizes. Ready to get started? If you haven't already, register today and stay tuned for more information on how we'll come together this month.
In kindness,
Natasha LaMonica
Field Development Manager
Here's how to get started:
First, go to http://act.autismspeaks.org/broward and register for the Autism Speaks Broward Walk.

Once you've registered, you will gain access to your Fundraising Center, where you can:

Customize your fundraising page with a photo and your reason for participating

Set a fundraising goal to help propel our mission forward; and

Link your Participant Center to your Facebook Fundraiser — allowing you to harness the power of your network to help you reach your goal.

Then, tell your friends and family, and start fundraising!

Check out the activities leading up to Walk day on social media.

We will celebrate on Saturday, September 11, 2021 in-person and virtually.
The autism community has been profoundly impacted by the challenges brought on by the COVID-19 pandemic, including disruptions in routines, financial stress, limited access to necessary services and supports, and so much more. Now more than ever, people with autism need your support.
Fundraising Rewards – Earn fun prizes!
Any individual participant who raises $150 or more will receive a Walk T-shirt (these will be mailed after the Walk).

Any individual participant who raises $1,000 or more will also receive a Grand Club pin and medallion at the Walk.

Anyone who raise between $250-$10,000 will qualify for these great prizes!

Any team that raises $2,500 or more by September 12 will have access to the Team Village on Walk day including a tent where they can gather!
Event Day Details - downloadable maps and parking information
PARKING MAP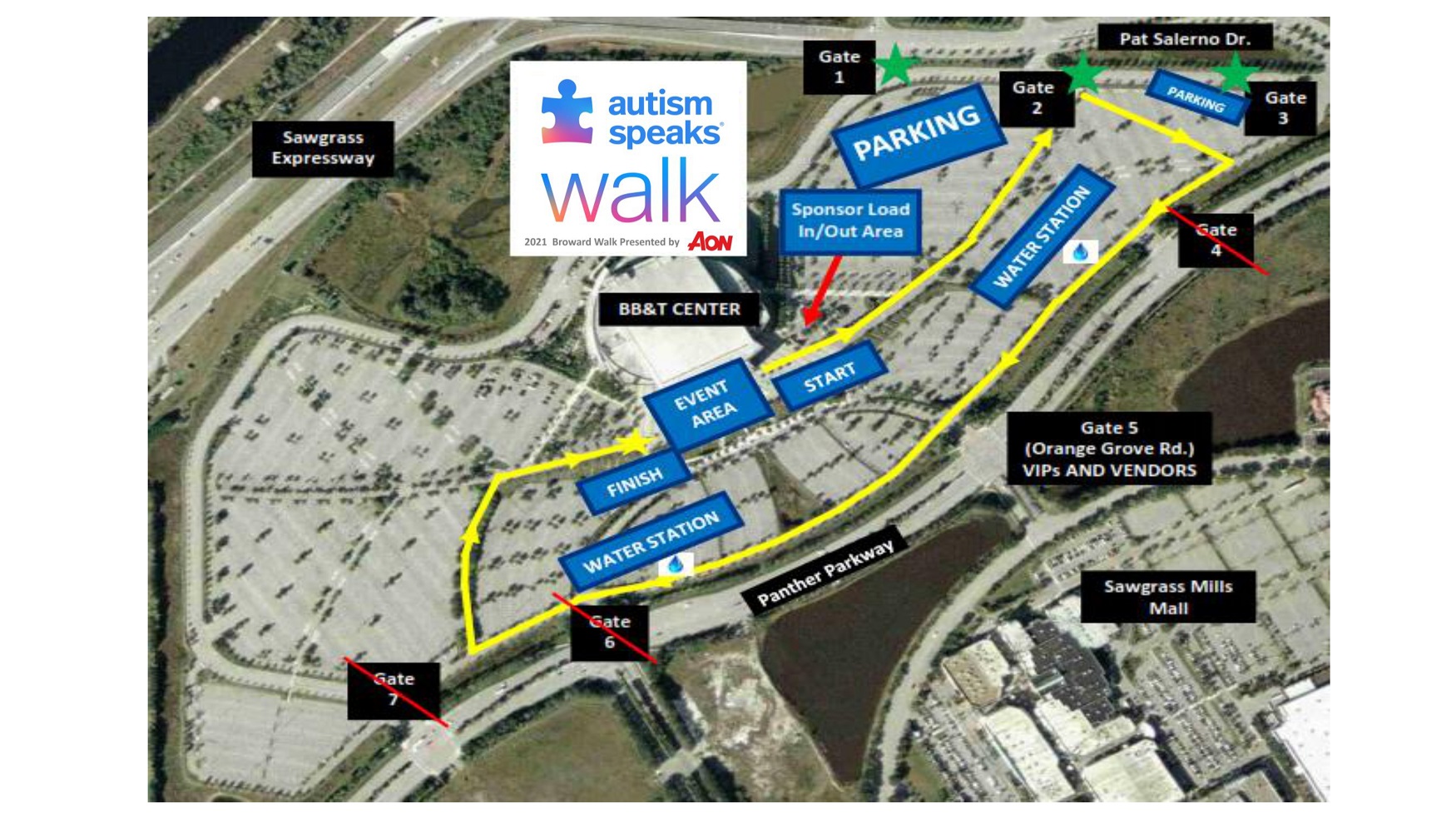 SITE MAP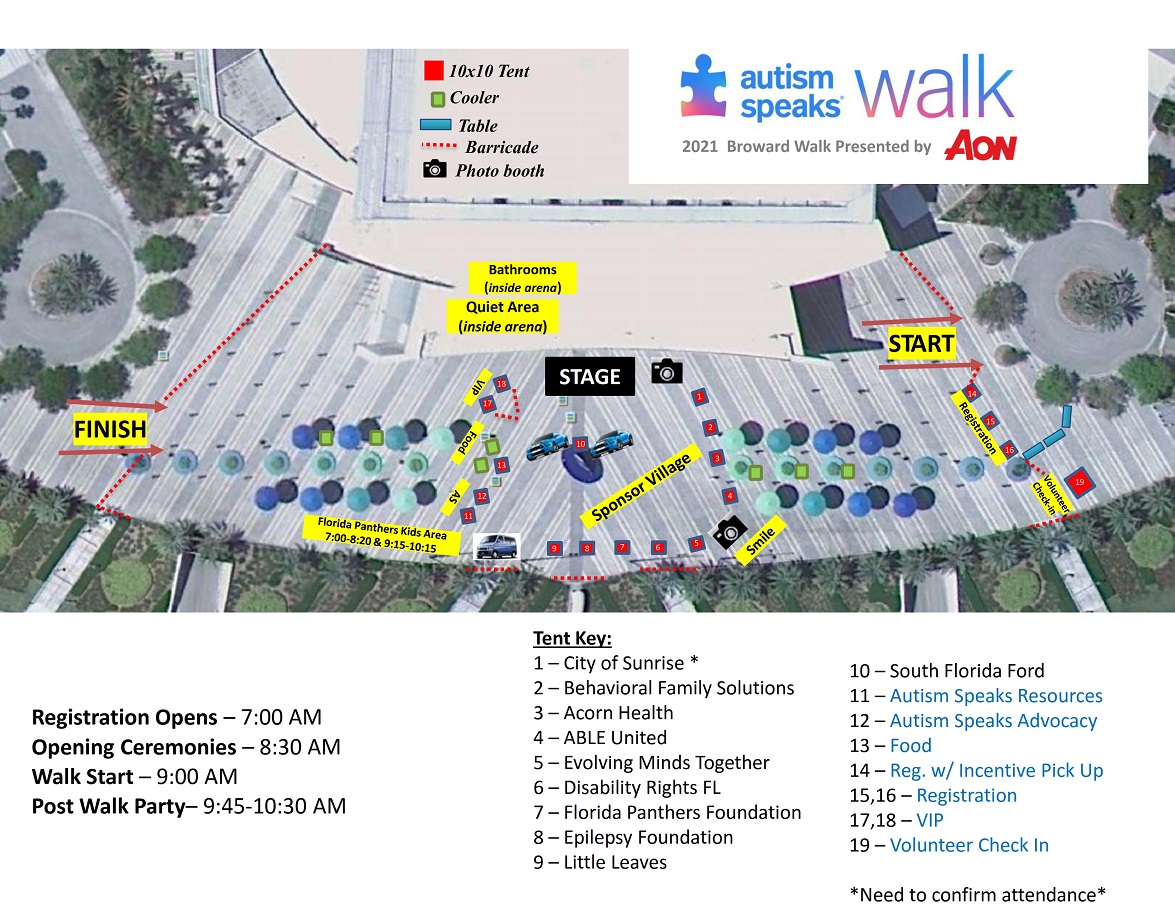 Turning in Donations
Cash Donations: convert to a money order or check and follow instructions below.

Check Donations

Deposit using our mobile app and skip the effort of mailing them in! Scan checks directly from your phone and they'll be instantly credited to your fundraising page.

Mail checks to the address below along with a completed contribution tracking form. Mailed donations will be credited to your fundraising page in 2-3 weeks.

Autism Speaks
P.O. Box 199
Rocky Hill, NJ 08553-0199
Sponsorship Opportunities
Interested in being a Sponsor? Contact Natasha LaMonica at Florida@AutismSpeaks.org, or 407-483-2282.