About Event
We're so excited for this year's Autism Speaks Houston 8K/5K/1K Run and we can't wait to be with you all on event day. The 2023 race will be at Sugar Land Town Square on Saturday, January 20, 2024, with registration opening at 6 a.m.
Lace up those running shoes for either an 8K/5K/1K to help Autism Speaks create a kinder and more inclusive world. Recruit friends and family for your team and get ready to run for a great cause wherever you can! In your neighborhood, at a park or on a treadmill! Participate however you can practice safe social distancing based on your community's regulations. Anyone and everyone can join, we want people across the country to come together to support people with autism and their families.
Every registered participant will be sent a commemorative event shirt and finisher medal to show off your accomplishment and support for a kinder world.
As an added bonus on race day, all runners who raise $100 or more will receive access to our VIP area. What is the VIP area you may ask? It's a special place on race day for our sponsors and fundraisers to visit and receive VIP treatment.
In addition to fundraising to support the autism community by furthering the mission of Autism Speaks, you can share your story, and connect with others, Ready to get started? If you haven't already, register today and stay tuned for more information on how we'll come together this month.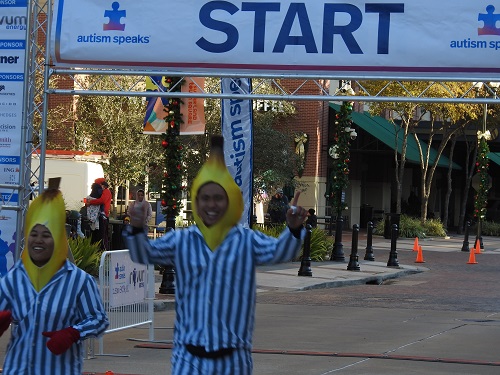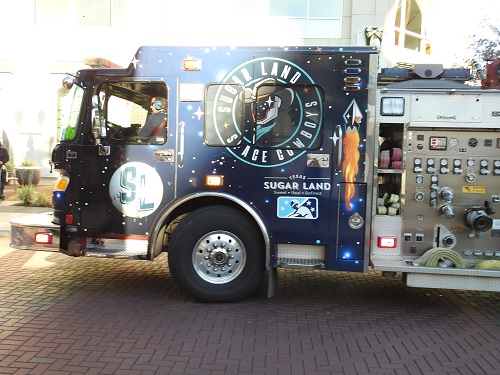 DAY OF SCHEDULE:
6:00 a.m. Onsite Registration Opens
7:00 a.m. Opening Ceremonies
7:15 a.m. 1K Kid's Fun Run
7:30 a.m. 8K Start
7:45 a.m. 5K Starts
8:30 a.m. Closing Ceremonies and Awards
ACTIVITIES ON RACE DAY: We have a few fun activities in store for all participants. Enjoy a face painter, balloon artist, yard games, kindness chalk, post your kindness wall, sensory-friendly activities with our sponsors, and more.
TURNING IN DONATIONS:
Cash Donations: convert to a money order or check and follow instructions below.
Check Donations

Deposit using our mobile app and skip the effort of mailing them in! Scan checks directly from your phone and they'll be instantly credited to your fundraising page.
Mail checks to the address below along with a completed contribution tracking form. Mailed donations will be credited to your fundraising page in 2-3 weeks.
Donations Processing Center
Autism Speaks
P.O. Box 37148
Boone, IA 50037-0148
PHOTOS: Be sure to tag @AutismSpeaks on social media and use #RunningOnKindness when you post your race day photos.
SPONSORSHIP OPPORTUNITIES: Interested in being a sponsor? Contact Kaitlin Bracken at (713) 724-5092 or CentralTX@autismspeaks.org.
About TeamUp
TeamUp is the Autism Speaks endurance fundraising program that invites you to challenge yourself, push your limits and achieve your goals while fueling our mission. Race run or ride no matter how you TeamUp, your participation empowers us to provide crucial resources, research, advocacy and support to meet urgent needs today and ensure a brighter future tomorrow.
TeamUp events include the world's most popular races (from 5Ks to marathons!), cycling adventures and Autism Speaks runs of various distances in local communities nationwide.
Let's move together toward a kinder, more inclusive world.
About Autism Speaks
Autism Speaks is dedicated to promoting solutions, across the spectrum and throughout the life span, for the needs of individuals with autism and their families through advocacy and support; increasing understanding and acceptance of people with autism spectrum disorder; and advancing research into causes and better interventions for autism spectrum disorder and related conditions.
Autism Speaks enhances lives today and is accelerating a spectrum of solutions for tomorrow.
About Autism
Autism, or autism spectrum disorder, refers to a broad range of conditions characterized by challenges with social skills, repetitive behaviors, speech and nonverbal communication. We now know that there is not one autism but many sub-types, and each person with autism can have unique strengths and challenges. Most forms are caused by a combination of genetic and environmental influences, and many are accompanied by medical issues such as intestinal issues, seizures and sleep disturbances. An estimated 1 in 36 children in the U.S. is on the autism spectrum.
To learn more about autism, visit www.AutismSpeaks.org or contact our Autism Response Team at 888-288-4762 or en Español 888-772-9050, or email familyservices@autismspeaks.org.