Walk News and Updates
Are you ready to walk with us at…

The 16th Annual Autism Speaks Connecticut Walk!
Outlined below are some helpful tips to assist you with your walk preparation, and we ask you to review the details carefully.
All attendees with donations or those who would like to make donations are encouraged to go to the registration tent and register for the walk. You must go to the registration tent to receive your fundraising incentives. And make sure to get your BLUE Pom Pom at the registration tent as well! (

Please note that fundraising incentives received on walk day are for those who raise $150 or more individually as a walker, not your team total combined.)
Please bring your Participant/Supporter ID # information to the Walk, as it helps us accurately process and allocate all the donations you raised for you and your team! Your Participant/Supporter ID # is located on your walk website HQ
Check out this year's Walk Day Guide ahead of attending Walk on Sunday, October 10th.
Walk Details
Sunday, October 10th
Rentschler Field, 615 Silver Lane, East Hartford, CT

Schedule:
Registration Opens: 9:00am - Please pick up your pom pom at this area and make your way to the stage!
10:00am Stage Program
10:15am Walk Begins
11:30pm Event concludes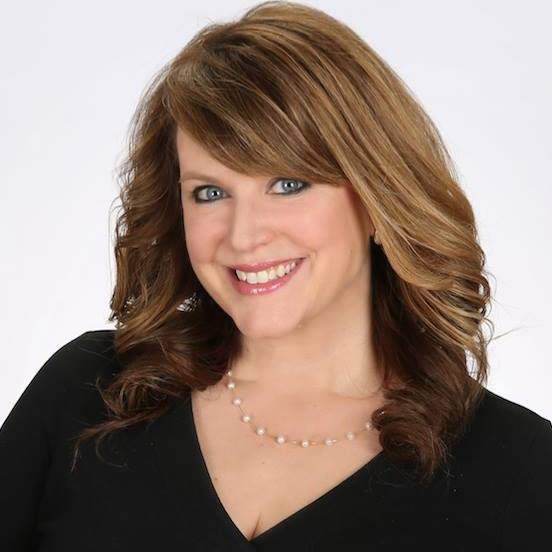 We are excited to have Hartford's own Renee DiNino, On Air Personality for The River 105.9 as our walk emcee once again this year!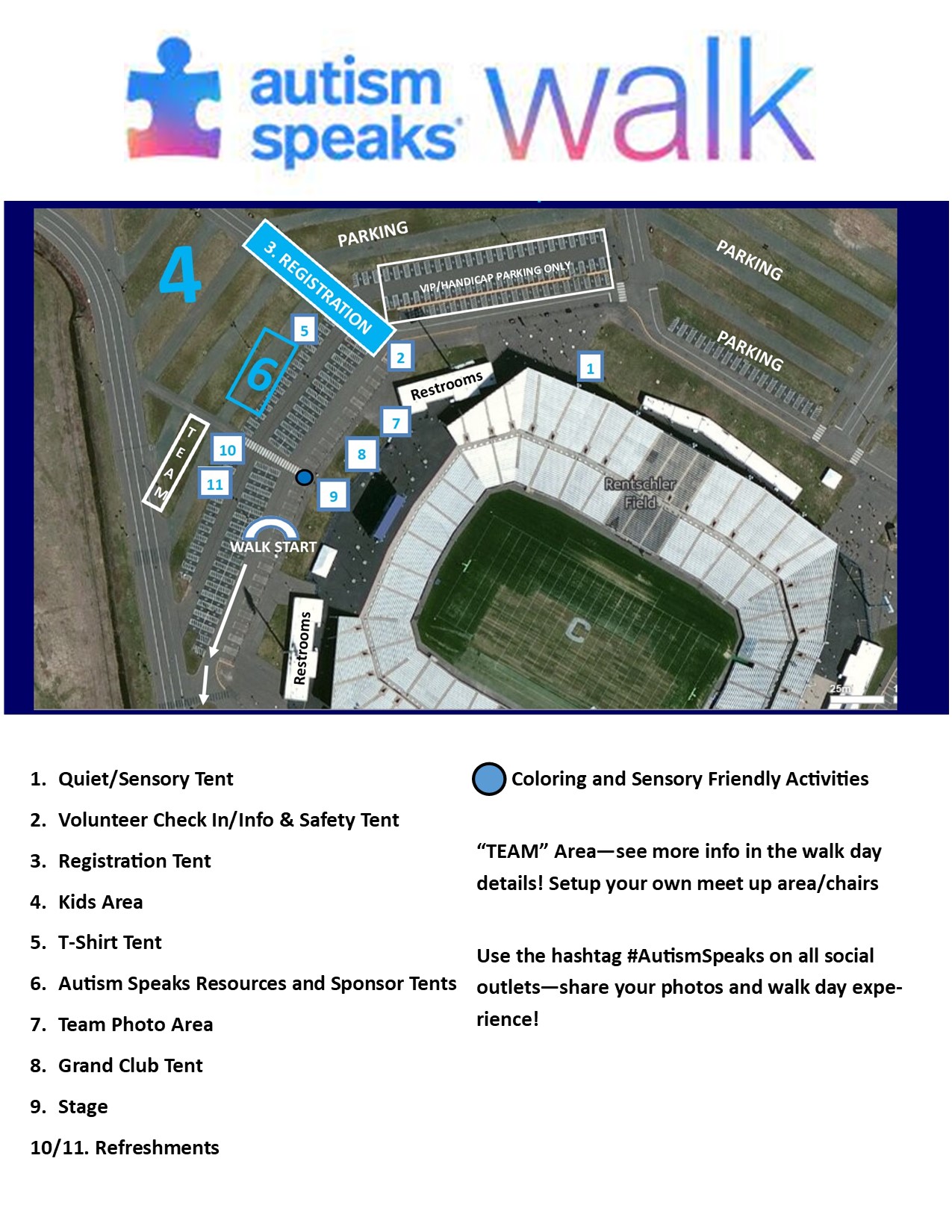 Parking: Parking at Rentschler Field is plentiful and will be free of charge. There will only one entrance to the park through Silver Lane. Once you arrive at the stadium just follow the signs. There is also ample handicap parking for those with the appropriate tagging.

Route: The Walk Route will be about ½ mile loop around the perimeter of the stadium, but still within the grounds of Rentschler Field. It is handicap accessible and we encourage you to bring strollers, wagons, etc. for your children.
Team "Camp Out" Area: See map above for this area, behind #10 and #11 on the grass area, where you are free to bring a pop-up tent, tables, chairs, etc to picnic and relax. Propane grills are permitted, but NO CHARCOAL and NO ALCOHOL.

Food: We will have free snacks and water for all participants.

Pets: We must ask that you refrain from bringing pets to this event as many of our kids may have difficulty with unfamiliar animals. Again, no pets allowed at Rentschler Field during this event. The only exception is certified service dogs.

Turning in Donations on Walk Day: If you have not already sent in your donations, you can turn them in on Walk Day at the registration tent. You will be provided an envelope at the registration tent. Please make sure you fill the envelope out completely to ensure your donation is credited correctly. Donations should appear online approximately 2-4 weeks after Walk Day. You can also scan in checks on the walk app and have them credited to your walk page in real time!

Other important notes:

There will be volunteers in green colored shirts making sure that everyone who participates in the Walk is safe and secure, but we would also ask each adult to help us ensure the safety of all children and individuals who may need additional supervision.


Please do not leave children alone at any of the activities, quiet area or food areas. If you have any additional safety concerns please call the Autism Speaks New England Chapter office at 617-726-1515
Lost Child area is at Volunteer Check in - # 2 on the map
Remember this event takes place RAIN OR SHINE. So if we have rain on Walk day be sure to come prepared – we will be there!
A team photo area will be available on walk day. Please check back to our Facebook page to see photos a couple weeks after the walk! Our New England Chapter Instagram handle is at @autismspeaksnewengland. Please hashtag all photos and posts on ANY social media outlets – we will be tacking all hashtags, number of impressions and grabbing photos from there too! And remember, always use #AutismSpeaks on all photos and posts!